Welcome to the Tockenham Village Fair for 2019

Tockenham Summer Fair
Saturday, 22nd June 2019
from 2:00 pm

The picturesque village of Tockenham is holding its sparkling summer fair on Saturday 22nd June 2019 from 2:00 pm. Come join in on the fun. Our fair has been the highlight of the summer for generations, with all the appeal of traditional village fetes through the ages. It's an afternoon not to be missed.

There will be plenty of fun and events for the entire family to enjoy. Everyone's favourite attractions will be there, including: stalls & loads of games for the kids and adults; a spectacular raffle with great prizes; a fabulous silent auction; and great food, delicious teas, and sumptuous homemade cakes.

Our supported charity is a local organisation called Brighter Futures – the charity for Great Western Hospitals NHS Foundation Trust which includes Great Western Hospital and community health sites in Swindon.
Visit brighter-futures.org.uk for more information.

Please come and join us at our Village Fair!

This will be our best one EVER!!!!

News Flash!

Preparations for the 2019 Tockenham Village Fair are progressing at a pace and we are all looking forward to another traditional village fair reflecting our 80+ years heritage.

We are all working hard to make this another great event for the village and if you can spare any time to help then please contact Ali Bennett by clicking here.

The Tockenham Village Fair is a wonderful community event for the village and is heavily reliant every year on the commitment and dedication of our residents and friends. Your help before, during and after the fair is very much appreciated and everyone is welcome.

Thank-you Tockenham!

Hightlights of the Tockenham Village Fair


---
** Back for 2019 **

The 'Rex' Factor


This year we are again putting on a family fun dog show at the fair. We're looking forward to lots of entries. Adults and Children welcome!
---

Wootton Bassett Brass Band Confirmed
We've confirmed Wootton Bassett brass band again this year.
---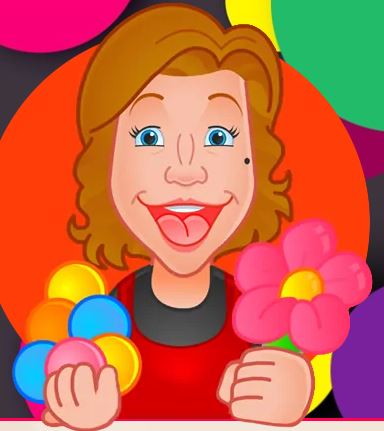 Lucy Lost-It
We are pleased to announce that Lucy Lost-It will be entertaining the children this year. Packed with astounding magic, dancing, hilariously funny puppet shows, fun party games, and balloon models, you can be sure this is a party the children will be talking about for weeks to come!
LucyLost-It.co.uk
---
Raffle!!!

Tockenham Summer Fair will be holding its annual Raffle with some great prizes!

Tickets for the grand draw will be £1 each with 5 tickets per book. As in the past few years, we will be including one raffle ticket book with the May Parish Magazine and will include details about dropping off counterfoils and cash.

The raffle both promotes the fair and delivers a valuable start to ticket sales, so please look to sell all your tickets to friends and family. If you need more books then please contact Janet Nicholls by clicking here.

---
Silet Auction!!!

We will be looking to make this year's silent auction as successful as ever and would love to receive anything you feel would be valued by others. If you have any items you feel could be included please contact Michele Burke by clicking here.

We are hoping to have a lovely jewellery collection this year, so if you have anything like this, please let Michele know.
---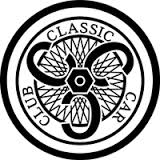 Classic Car Display
Always a popular attraction.&nbsp We're delighted that the Royal Wootton Bassett Car Club have agreed to display a selection of vintage and classic cars this year.&nbsp For the young, it's an opportunity to see some vintage cars for the first time, and for the the oldies, maybe you owned one, or always wanted one! There will be lots of photo opportunities and the owners will be on-hand to answer any questions you may have.

---
Your Village Needs YOU!
---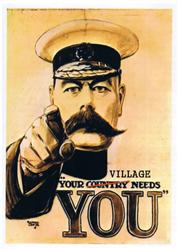 ---
WE NEED YOUR HELP!

We need people to man stalls, serve teas, wash up, help in the beer tent, marshal the parking, man the gates, offer advice,
all sorts of help - really!

We also need donations.

We need bottles, books, plants, cakes,
bric a brac, tombola prizes, silent auction donations, 'posh nosh' for the raffle happer.

If you can help in any way, please contact our Chair, Andrew Burke on 01793 855 779 or by email by clicking here.

We really do need YOU!!!